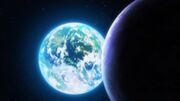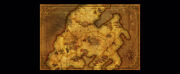 Various locations in the Lost Song anime. The story takes place in Neunatia -- a country on the planet Ethergioid, which closely resembles Earth. Their technology is similar to that of 17th - 18th century Europe.
Kingdom of Golt
Edit
Golt is the Kingdom where most of Lost Song takes place. During the story, Golt beings a war with its neighboring country, Granadia.
Dandela is the small village far from the kingdom where Rin, Al, and Mel were raised. It is surrounded by a forest and rolling hills of dandelions. When Bazra heard that there was a songstress residing there, he had the village burned to the ground.
The name Dandela came from the English word dandelion. 
City of Ash
Edit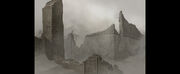 A city said to be cursed. Due to the constantly falling ash, visibility in the area is poor.
References
Edit
http://lost-song.com/special/keywords.php _https://twitter.com/lostsonganime/status/1000420045070241794